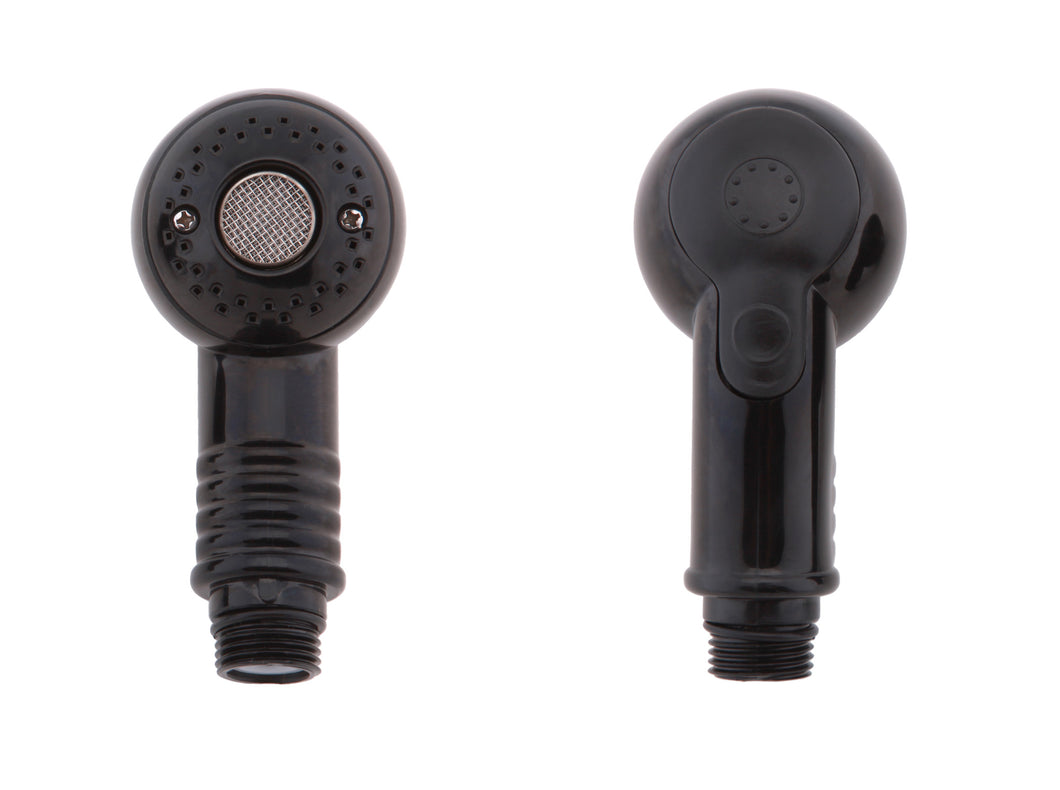 SalonTuff BLH Dual Function Black Spray Head - Long
Regular price $24.99 Sale
The SalonTuff® #BLH Dual Function Black Spray Head - Long allows water to flow just like a standard faucet so you can easily rinse your hands, bowls, brushes and other tools.  When the dual function button is pressed, water will flow in a spray pattern to easily wash your clients hair.  Fits #SHPF-BSH, #SHF-BSH and many other brands. 
Replaces:
Marble Products (Takara Belmont) 800-H
Don't settle for inferior imports!