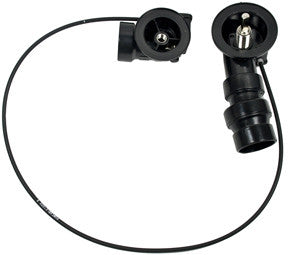 SalonTuff WO Waste and Overflow Cable Operated 1 1/2" Drain Assembly - Black ABS
Regular price $99.99 Sale
The SalonTuff® #WO Waste and Overflow Cable Operated 1 1/2" Drain Assembly is made from Black ABS.  Patented, flexible overflow head uses a swivel ball joint to conform to almost every angle.
27" Cable Length
Includes 1 1/2" Sanitary Tee
Connection pipes not included
Replaces the drain connection on the Maiden Spa Pipeless Pedicure Spa, EDGE® by SalonTuff® Pipeless Pedicure Spa and many other brands.
IAPMO (UPC) Approved