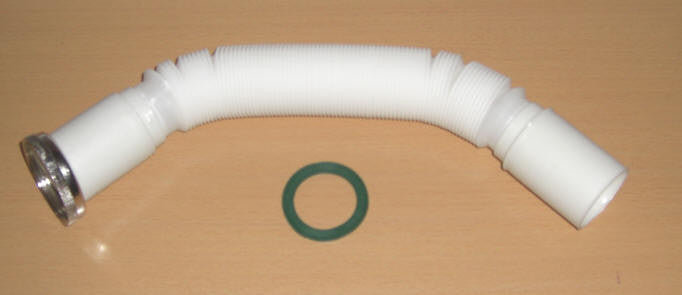 Pibbs 0174 Flexible Drain Hose for Pivoting Shampoo Bowls and Backwash Shuttles
Regular price $29.75 Sale
The Pibbs® #0174 Flexible Drain Hose for Pivoting Shampoo Bowls and Backwash Shuttles fits most drain assemblies. Screw collar on both ends with a 1 1/2" drain tube. Collapsed length of approximately 15" and extends to approximately 31". We recommend using in collapsed position. It is the perfect replacement for many brands including Belvedere, Garfield, Marble Products (Takara Belmont), Collins, Jeffco 20129, Kaemark, Pibbs, Veeco, imports and more.
Two (2) gaskets included. Material: heavy-duty white polypropylene.
Don't settle for inferior imports!